Close Option | 30% Tradable Bonus For All Deposits
19th June 2018 · 0 Comments
Close Option launches 30% Bonus For All User Deposits during the promotional time. You can execute the trade with the Bonus money after your actual became zero. Thus Bonus can be treated as the real money like your deposited fund. Enjoy option trading with extra money that helps to boost your trading profitability and potentiality. Bonus Withdrawal available after traded the required volume. Terms & Conditions apply.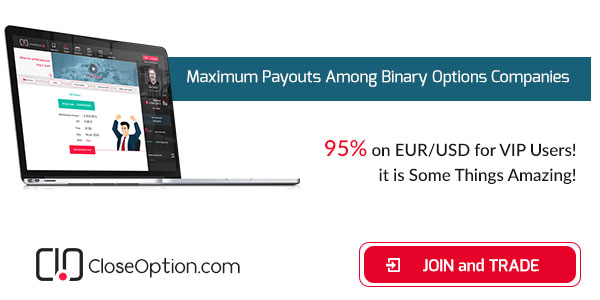 Dates:31 December 2018
Available to: All clients.
Bonus: 30% bonus on your deposits.
How to get:
Register a New Trading account, If you don't have one already.
Make a Deposit to the Live account at least $5 USD.
Withdrawal: Yes, after trading $40 USD for each $1 USD bonus.
Read CloseOption reviews
Tags: 30% Tradable Bonus For All Deposits, Binary Option Deposit bonus, Close Option
By fxvnpro